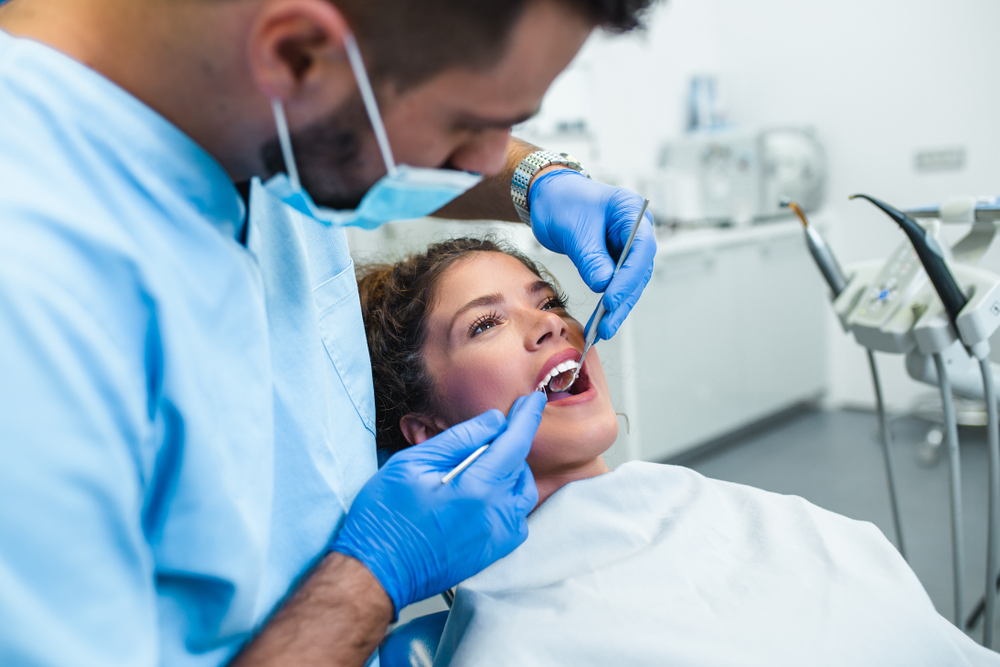 Sedation dentistry can help overcome dental anxiety.
Do you feel nervous ahead of dental appointments? Are you unable to relax in the dentist's chair? Dental anxiety is a recognised condition that affects up to 36% of adults. The good news, however, is that this feeling of nervousness or fear about visiting the dentist can be alleviated through the use of sedation dentistry. Read on to learn more about sedation dentistry, including the right candidates for this treatment and the sedation dentistry process.
What is sedation dentistry?
Sedation dentistry refers to the use of medication to help patients relax during dental procedures. The goal is to alleviate the fear and anxiety that many people feel about visiting the dentist, helping them keep regular appointments and get the treatment they need, when they need it.
Sedation dentistry is sometimes nicknamed "sleep dentistry", but this term is inaccurate, as — in the vast majority of cases — the patient remains awake and conscious for the dental procedure.
Am I a good candidate for sedation dentistry?
There are many reasons that you might be considering sedation dentistry. Do any of the following points apply to your experience of visiting the dentist?
Psychological reasons, such as fear or phobia related to dental procedures, associations with past experiences of bad dental work, and general anxiety issues.
Physical reasons, such as resistance to local anaesthetic, or particularly sensitive oral nerves, a low pain threshold or strong gag reflex.
Children can often be very scared of dental visits, and this can translate to uncooperative behaviour in the dentist's chair.
However, no matter which of these points are relevant to you, the main criteria is if you find yourself putting off going to the dentist because of underlying fear or anxiety about the visit. This is a crucial concern, as small problems — if left untreated — can develop into serious dental issues.
Is sedation dentistry safe?
There are several different kinds of sedation dentistry available. Though all of them have proven track records of safety, some are more widely and easily used than others.
Oral sedatives (usually some form of diazepam) are often used as a form of sedation dentistry. These are generally prescribed by your dentist and taken before the appointment and are an effective treatment, though they do have side-effects such as lingering drowsiness and you will not be able to drive yourself to and from your appointment. Intravenous (IV) treatments are much more serious in nature, ranging from strong doses of anti-anxiety medication to general anaesthesia ("sleep dentistry"). Although highly effective, these forms of sedation dentistry have more serious potential side effects, and so a thorough screening process will need to be conducted before proceeding.
For most patients, however, the most common and least invasive form of sedation dentistry is nitrous oxide, more commonly known as 'laughing gas'.
Nitrous oxide is a breathable gas (administered in the dentist's chair with a mask) with no colour or smell. Nitrous oxide is non-irritating, and produces an immediate euphoric effect that reduces anxiety and numbs pain. A common side-effect is light-headedness and accompanying laughter (hence the moniker 'laughing gas').
Furthermore, nitrous oxide is a safe option for children, and many dentists are qualified to administer this form of sedation dentistry treatment.
How can we help?
At Iris Dental, our main goal is to help patients achieve a happy and healthy smile. Whether you're anxious, nervous or just uncomfortable about the idea of sitting in the dentist's chair, our sedation options can help to relieve this tension, ensuring optimal dental health so that future problems can be avoided. For additional information about sedation dentistry, please read more here.
To achieve your dream smile, Iris Dental provides the highest standard of dental services, combining state-of-the-art technology and years of professional experience. We look after all your dental needs, and we are committed to making you feel relaxed, well-informed and part of the decision-making process. To book an appointment to visit our custom-designed Point Cook practice, please get in touch here.
At Iris Dental, we offer a vast range of preventive, restorative and cosmetic procedures to help you maintain the health of your teeth and improve the overall appearance of your smile. To find out how we can help you achieve optimal dental health and to view the full range of treatments on offer, please read more here.