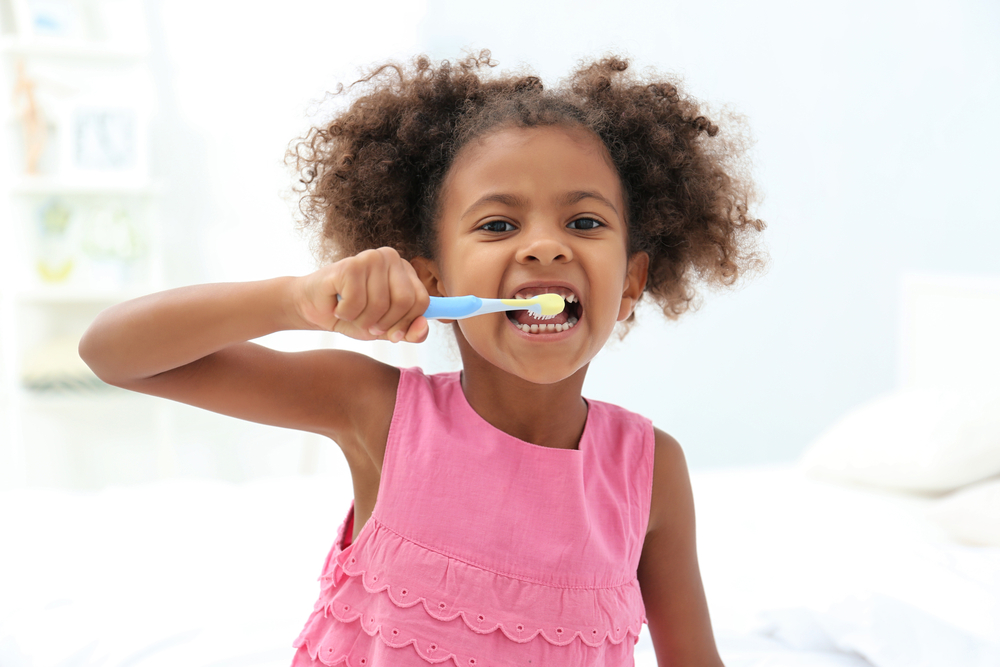 Keep your teeth in good shape with our top oral hygiene tips.
It's no secret that brushing your teeth is an important step in maintaining the condition of your smile. But could you improve your technique in any way? We've put together some easy-to-try tips that might just make your daily routine a little better…
1. Choose the right brush
When it comes to choosing a toothbrush, it's important that you feel comfortable with whichever type you select. You will need to use it at least twice a day, so it should feel comfortable in your mouth and easy to handle, especially when trying to brush hard-to-reach areas of the mouth. Most people find that small heads are best when it comes to reaching and cleaning all the surfaces of the teeth.
It is also advisable that you select a toothbrush that has soft bristles. Hard bristles can cause serious damage to the enamel of the teeth, as well as the soft gum tissue.
2. Be gentle
In an effort to remove plaque and food particles from your teeth, you may be tempted to brush your teeth vigorously. The reality, however, is that brushing too hard is actually one of the most common mistakes that people make. It doesn't actually take much force to remove plaque from the teeth, as the substance is fairly soft and loose. To keep your teeth clean, use a soft-bristled toothbrush and brush gently, making sure that you clean all surfaces.
3. Don't rush the process
Your dentist has probably told you that you should brush your teeth at least twice a day, and even if you are sticking to this recommendation, it is important that you brush for around two minutes each time. It can be tempting to rush your brushing routine, especially if you are rushing to work in the morning or tired at night, but it is well worth taking your time for the sake of your oral health. You may find it helpful to set a timer (or play a song) for two minutes so that you know how long to brush for.
4. Replace your toothbrush often
In order to maintain proper oral hygiene, it is important that you replace your toothbrush every three to four months, or as soon as you notice any wear and tear. If, for example, you notice that the bristles of your toothbrush are loose, frayed, bent, or discoloured, it's definitely time that you get a new toothbrush.
It is also advisable that you do not share your toothbrush with anyone else as it is possible for bacteria to transfer from one person to another. Also, be sure to store your toothbrush in the open air so that it can dry out between uses without the risk of mould or bacteria growth.
5. Don't forget about your tongue and gums
While it's very important that you brush your teeth thoroughly and regularly, it's also worth remembering that bacteria can accumulate in other areas of the mouth, such as the gumline and the surface of the tongue. For this reason, it is important that you pay attention to these areas every time that you brush your teeth. Be sure to brush along your gumline, as well as the chewing surfaces of your teeth, and you can clean your tongue with your toothbrush or a tongue scraper.
How can we help?
At Iris Dental, our team is committed to helping you achieve and maintain a healthy and happy smile for life. We are available to address any questions or concerns that you have regarding your oral hygiene techniques and oral health in general, so please don't hesitate to raise them when you come in and see us.
We offer a range of dental services and encourage you to come in and see us for a check-up every six months. A proactive approach is always best when it comes to maintaining the condition of your smile.
To book an appointment, please get in touch here.