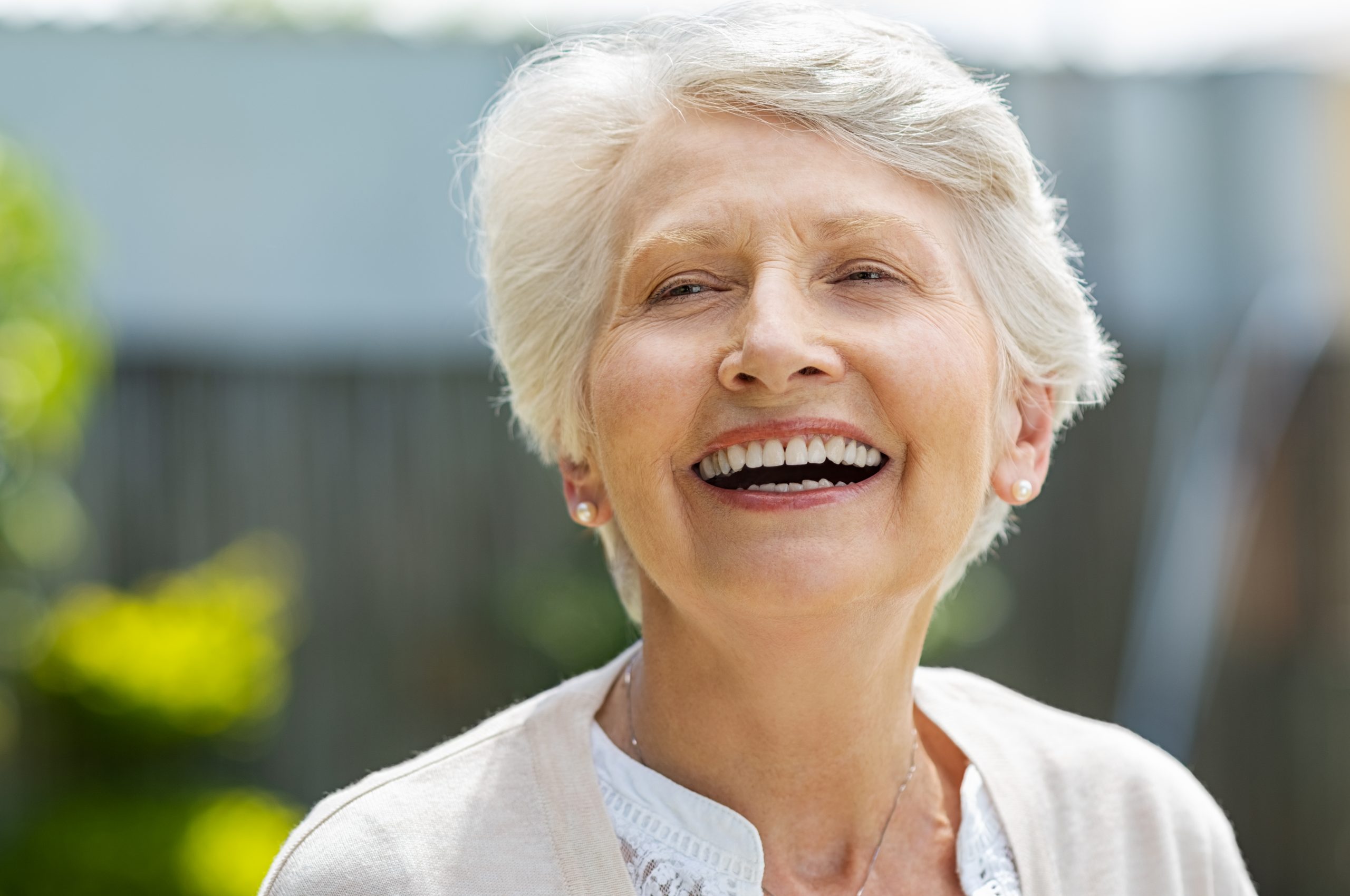 Crowns are made with durable materials and can last for many years.
Dental crowns are designed to cover an entire tooth — they help to restore strength to damaged teeth and can improve the function and aesthetic of one's smile. Crowns are available in a range of materials, all of which are very durable. That said, dental crowns are not considered a permanent solution, and may need to be replaced in time. Read on to find out more about dental crowns, and how you can take care of yours to extend their longevity as much as possible…
What are crowns used for?
Dental crowns are often recommended when it is necessary to restore a broken or cracked tooth. Your dentist may also place a crown if you have a particularly large filling and insufficient natural tooth remaining — crowns can help to strengthen damaged or weak teeth and protect them from further damage. Crowns are also used to attach dental bridges.
Crowns are available in a range of materials, including metal alloys; high noble metals like gold, palladium, silver and platinum; base metals like nickel, chrome and cobalt; and porcelain. The type that suits you best will depend on a number of factors, including your budget and aesthetic goals.
How long do they last?
The longevity of your dental crown will depend on a few factors, including your lifestyle habits, oral hygiene and the material that you choose. Crowns made from metal alloys can last for 20 years or more with the correct care, while porcelain bonded to metal crowns usually last between 10 and 20 years. Pure porcelain crowns also last between 10 and 20 years with the proper care and maintenance.
Once you have had a dental crown placed, it is important that you see your dentist for regular check-ups so that they can identify any possible issues as early as possible. If your dentist identifies tooth decay, your crown will need to be replaced. Other signs that your dental crown may need to be replaced include pain in the affected tooth; an unstable or loose-feeling crown (particularly when eating); and cosmetic flaws like chips or cracks.
How can you extend their lifespan?
The best way to keep your dental crowns in good condition is to practice proper oral hygiene on a daily basis. This includes brushing your teeth twice a day, flossing daily, and seeing your dentist for a check-up and clean every six months.
Other factors that can affect the lifespan of your dental crown include the type of crown that you choose; the overall health of the affected tooth; and whether or not you grind your teeth. Clenching your jaw and grinding your teeth can cause wear and tear over time, and should be addressed as soon as possible. It is also advisable that you don't use your teeth as tools — never open packaging with your teeth as this can cause damage to your dental crowns.
How can we help?
At Iris Dental, we offer a range of dental crowns and bridges made out of different materials. These include metal, porcelain and a combination of both. The type of crown that you choose will depend on which tooth needs to be repaired, as well as your preference when it comes to aesthetics.
If you have a damaged or weak tooth, we encourage you to come in and see us so that we can advise you on the best course of action to suit your needs. We also offer routine check-ups and cleans to help maintain your oral health in the long term.
If you would like to find out more about dental crowns and bridges at Iris Dental, please have a look here.
If you would like to find out about our general dentistry services, including check-ups and cleans, please have a look here.
If you would like to come in and see us, please get in touch here or give us a call on 03 9394 7877 to arrange a consultation.