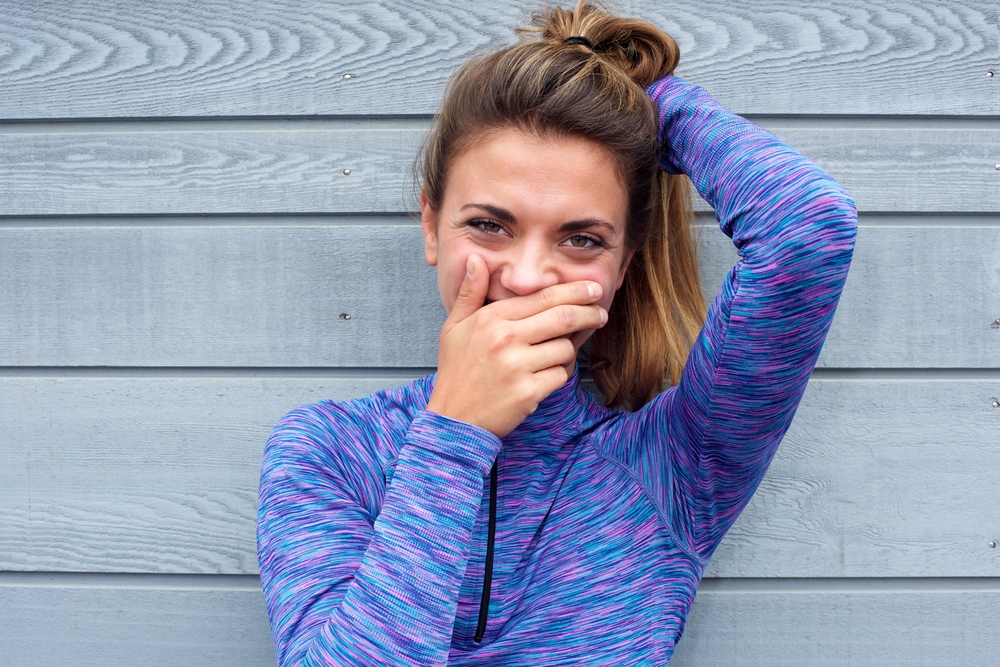 Overlapping teeth are a common type of malocclusion.
If you have overlapping teeth, you are not alone. This alignment issue is fairly common. As a form of malocclusion, it can contribute to a range of oral health problems if not addressed. It is possible to have just one overlapping tooth, while others might notice multiple overlapping teeth that can seriously affect the appearance and function of the smile. So, what exactly causes the problem? And how can it be resolved?
What causes overlapping teeth?
Overlapping teeth can be caused by a number of factors, including genetics and certain habits in early childhood — these include thumb-sucking and prolonged use of a bottle and/or pacifier.
When it comes to genetic factors, the issue is sometimes caused by misalignment, an issue that some people are more susceptible to than others because of the size of their teeth and or jaws.
Childhood habits like prolonged thumb-sucking can affect the growth and development of the mouth and jaw and even cause changes to the roof of the mouth. The use of a pacifier past the age of three years old can cause similar issues.
Other possible causes of overlapping teeth may include ill-fitting restorations like crowns and fillings, unevenly shaped teeth, impacted teeth, dental crowding, and problems related to the palate.
What are the implications of overlapping teeth?
If you have overlapping teeth, you may have noticed that you find it difficult to eat with ease. You may also develop other orthodontic issues over time, including overbite, underbite, open bite, and crossbite.
When the teeth are misaligned, there is an increased risk of tooth decay because it can be very difficult to clean the teeth thoroughly. Overlapping teeth, in particular, can be hard to floss properly, and for this reason, gum disease can develop over time.
In severe cases of misalignment, it is possible to experience jaw pain, as well as headaches.
How can overlapping teeth be treated?
If you are dissatisfied with the appearance of overlapping teeth or suspect that your oral health is suffering as a result of the issue, it is advisable that you see your dentist. The good news is that there are a few ways in which the problem can be addressed.
One of the most popular and effective treatments for overlapping teeth is the use of braces. Once braces have been placed on the teeth, they exert continuous pressure. Over time, this pressure changes the shape of the jaw and causes the teeth to move into new, better positions.
Another possible solution for overlapping teeth is clear aligners. Much like braces, clear aligners apply pressure to the teeth, allowing them to shift throughout the course of treatment.
If you are suffering from mild misalignment and would prefer an alternative to orthodontic treatment, you might be a suitable candidate for dental veneers. This cosmetic treatment will not change the position of the jaw or teeth but can help to improve the appearance of the teeth by achieving a more symmetrical and straighter smile.
How can we help?
At Iris Dental, we offer a range of orthodontic treatments, including traditional metal braces, clear braces, and clear aligners. If you have overlapping teeth or any other orthodontic concerns, we encourage you to come in and see us so that we can work with you to choose a treatment that will suit your aesthetic goals, budget, and lifestyle.
If you would like to find out more about the orthodontic treatments that we offer at Iris Dental, please have a look here.
We also offer a number of cosmetic dentistry services, including dental veneers, which can correct mild misalignment. If you are a suitable candidate for this treatment, we will custom-make your veneers and ensure that we achieve a natural-looking, beautiful result.
To book an appointment with our team, please get in touch here or give us a call at (03) 9394 7877.