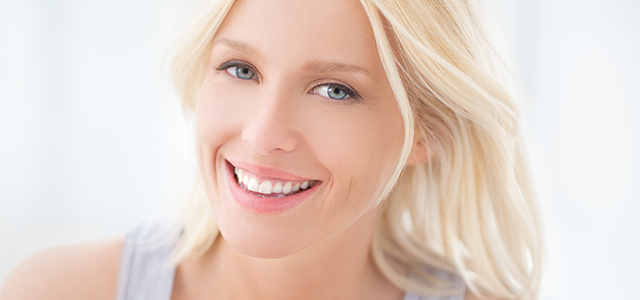 The first documented orthodontic appliances have been seen as early as 1000 BC and although the design and components have changed, the fundamental idea has remained largely the same
The basic idea behind braces is to produce a force on a tooth in a controlled, specific way to move that tooth into a designated place. Orthodontic treatments undertaken aren't solely for the aesthetic look; it can also improve your oral health.
A smile with lots of hard to reach places can hinder your daily oral hygiene routine and increase the risk of dental decay and gum disease. Luckily, Iris Dental can correct most concerns and make it easier to maintain a good dental hygiene routine.
Invisalign
The Invisalign system is an almost invisible treatment that uses innovative technology to straighten teeth effectively. Because Invisalign is virtually invisible it's often the first choice of treatment for teens and adults who want to straighten their teeth discreetly.
Rather than the traditionally fixed metal wires braces use, Invisalign consists of a series of custom-made removable aligners which use SmartForce technology that gradually moves your teeth into the ideal position.
Depending on the original posting of your teeth and the desired result, your teeth will gently be moved into place over a period of 9-24 months. As these clear plastic trays apply gentle pressure to move your teeth slowly, treatment is typically less uncomfortable than other orthodontic solutions.
Traditional Braces
Traditional metal braces can solve many different correction and alignment concerns and can attain the most dramatic results in the shortest amount of time.
Metal braces straighten teeth with constant pressure as each tooth is fitted with a bracket which holds the archwire in place with the help of a ligature. The archwire will be tightened and adjusted on each visit to Iris Dental and you will slowly achieve the smile you are aiming for.
Metal braces are useful for patients with severe malocclusion (misaligned jaw) or severe crookedness as they are strong and durable. Traditional braces are often the most cost-effective option as this treatment option has been so thoroughly tried and tested; the technology has become quite affordable.
Clear Braces
Clear or ceramic braces are a combination of the most tried and tested orthodontic technology and clear or tooth coloured brackets to deliver an efficient yet inconspicuous look.
Traditional braces are generally considered to be the fastest and most reliable option to straighten teeth, but many patients don't like the obvious appearance of traditional metal braces. Clear braces have become so popular because they use traditional orthodontic technology and can be used to treat almost all orthodontic concerns including misaligned bites and significant crooked teeth.
Powerprox
Combining traditional orthodontic techniques with the newest materials and technologies, Iris Dental offer Powerprox Six Month Braces that quickly move your teeth with minimal effort.
Powerprox braces resemble regular clear aligners but add in hi-tech archwires that place gentle pressure to level and move the teeth with minimal discomfort for the patient. Being clear, the Powerprox braces are barely noticeable and are worn for usually half the time of other braces.
The treatment outcomes are also more predictable than other teeth straightening options and unlike conventional metal braces which can take up to two years, the Powerprox treatment can be completed in only six months because of the unique patented technology purposely developed to provide quick results.
Straightening your teeth at Iris Dental
Crowded or crooked teeth may cause jaw problems that could lead to complications later in life and a well-aligned bite and straight teeth can also improve your oral health. Iris Dental will work with you to select a treatment and formulate a treatment plan that suits both your lifestyle and your wishes.
For more information on teeth straightening options or to book an appointment, contact Iris Dental today.