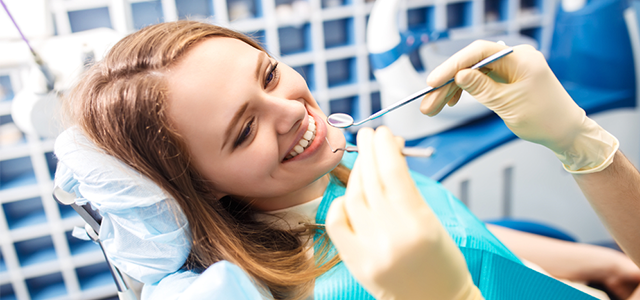 Helpful tips when preparing for your next dental visit

There are few things more daunting for some than a visit to the dentist! While the bright lights and intimidating equipment can be a tad overwhelming – we at Iris Dental aim to make your time with us as comfortable and friendly as possible.
Here are five do's and don'ts to help you prepare for your next appointment:

1. Don't brush or floss excessively

While we recommend regular brushing and flossing, it is important that you do not do so excessively especially if you have, like many, not been flossing regularly between appointments.
While you should aim to brush twice and floss once a day, suddenly overdoing it in preparation for your appointment may do more harm than good, like cause damage to your gum tissue.
2. Do prepare your kids

A trip to your family dentist may very well be a necessary evil for your child, but it needn't be his/her worst nightmare.
A few days before your appointment, try to eliminate the idea of a surprise, which is often the main cause of fear in your little one's mind.
A good tip is to let them know what to expect. If your child is booked for a cleaning, explain how the procedure will be done in a calm and simple manner.
We understand that an overactive imagine may work against us, so if our little visitor is still nervous about his/her visit, let us know beforehand so that we can work with you to make the procedure as comfortable as possible.
Essentially, ours should be a long-term relationship.
3. Don't consume alcohol before your appointment

As tempting as it may be to take the edge off, we recommend that you hold off on the drinking until after your appointment.
Alcohol is a form of anaesthetic and may interfere with your ability to form a clot after extractions. Excessive drinking also puts you at risk of throwing up and could alter the way you react to an anaesthetic.
If your reason for taking a drink is to calm your nerves, we suggest that you rather speak to our dentists about your fears when you book your appointment. Our understanding and friendly professionals will do their best to have you feeling right at home in no time. After all, it is our job to make you smile.
4. Do write down questions

Dentistry can be a mystery but your smile is as important to us as it is to you.
If you experienced strange sensations or simply have questions about dentistry options, please do not hesitate to ask. As family dentists, we pride ourselves on developing and maintaining relationships with our clients through dialogue. So before your next visit, jot down your questions or concerns and let our dentists put your mind at ease.
5. Do let us know your medical history

Although you may think your medical history might not relate to your procedure, it is vital for us to have a good background understanding – especially if you suffer from allergies, heart conditions or if you suspect you could be pregnant. Along with your history, if you are visiting us for the first time, bring along your dental records so that we are made aware of any underlying dental concerns.
Based in Point Cook, Victoria, we offer a range of treatments that include:
General Dentistry
General Dentistry
Cosmetic Dentistry
Orthodontics
Sedation Dentistry
Restorative Dentistry
Being in the industry for decades, our team strives to deliver the best possible care for you and your family.