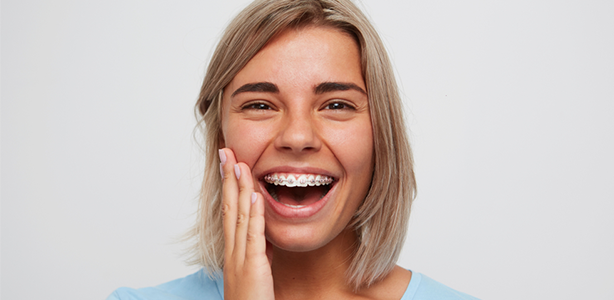 9 things you probably did not know about braces
The story of braces started centuries ago, and although the device differed from that of modern times, it served the same purpose – to help people achieve the smile they have always dreamed of. Like most treatments, braces, through the help of trusted technology have evolved – offering patients a trusted and convenient solution to a better smile. If you are considering braces or are simply interested in the device, below are a few interesting facts which you probably did not know. 
Fact 1. Braces are nearly 300 years old
French physician Pierre Fauchard, known as the father of modern dentistry, made the first set of braces in 1728 out of a flat piece of metal.
Fact 2. The cost of braces changes
The cost of orthodontic treatment and the length of treatment can vary widely from one patient to another.
Fact 3. NASA invented the braces wire
The field of orthodontics took a giant leap when NASA developed a metal alloy called nickel titanium in 1959. Despite the fact that they created this heat-resistant metal for space-bound shuttles, it was also perfect for making thin, highly flexible wires.
Fact 4. Braces do not only align your teeth
The main benefit of braces is to fix a patient's bite. If your upper front teeth cover your lower teeth and the cusps of your molars don't touch, you have the perfect dental alignment, but not many people have this naturally.
Because braces fix your bite, they also alleviate many other oral health problems which include: 
· Difficulty speaking
· Breathing issues
· Problems chewing and swallowing
Fact 5: Trust your orthodontist

Your orthodontist trusts you to take good care of your teeth during and after your braces. This means that you'll need to keep your teeth and gums clean, eat well, and show up for all of your scheduled dental appointments.
Fact 6: There are over 10 types of braces
Braces vary and some are custom made specifically for the patient. Invisalign is an excellent option for patients who don't want their braces to be visible. Mini braces or porcelain braces are also sometimes an option for people who don't need their braces to be fully invisible but do want them to be somewhat less noticeable.
Fact 7: Your retainer is important
You'll have to commit to wearing a custom retainer according to the orthodontist's recommendation. Some retainers are removable and can be worn for a few hours each evening, and others are permanently attached to the teeth. The need for retainers applies to both traditional braces as well as Invisalign devices.
Fact 8: Orthodontists are dentists
An orthodontist is actually a dentist who specialises in the prevention and treatment of malocclusions and other teeth irregularities. Orthodontists go to dental school, but afterwards, they complete an additional 2 to 3 years to specialise in orthodontics.
Fact 9: Braces are for adults too
More adult patients are opting for braces to fix their smile and improve their overall oral health. With an array of options, patients are now able to choose which orthodontic treatment option best suits their lifestyle.
Now that we have shared everything you need to know about braces, contact us today for a consultation or for more information.