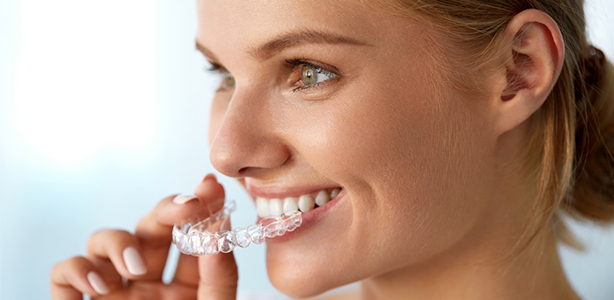 There has never been a better time to get the beautifully straight smile of your dreams.
Here at Iris Dental, we are passionate about providing our Melbourne patients with superior orthodontic care. Led by our principal dentist Dr Maisa Zumot, our team of highly experienced oral health professionals strive to give you orthodontic treatments that will improve both the form and function of your smile.
Our Point Cook practice is equipped with the very latest dental technologies and we are always staying up-to-date with new treatment techniques in order to bring you the very best orthodontic care. We understand better than most how important it is to gain a thorough understanding of your unique dental needs and expectations and we do so by creating an environment that is comfortable and relaxed.
Orthodontic treatments have come a long way since the arrival of the traditional braces and we now have a range of orthodontic treatments that are not only extremely effective in the treatment of crooked teeth, but a raft of other functional and aesthetic concerns as well.
Orthodontic Treatment from Iris Dental
It is often said that a straight smile is a healthy smile and it is something that we fully believe in here at Iris Dental which is why we encourage orthodontic treatment for patients of all ages. It is never too late to get the straight smile of your dreams and the Iris Dental team are all of us incredibly passionate about helping you to achieve just that.
Once you have decided that you want to proceed with orthodontic treatment, we will sit down with you to discuss your options and answer any questions or concerns you may have surrounding the various procedures. We only ever recommend treatment that we believe will be to your benefit and ensure that you are fully informed about all aspects of the care that you receive from us.
The benefits of orthodontic treatment go far beyond the simple aesthetics of your smile and will help to correct crooked and crowded teeth that may lead to complications later on in your life. Crooked teeth are also much more difficult to clean properly, and this puts you at a far higher risk of gum disease and tooth decay but when you undergo orthodontic treatment brushing and flossing problem areas become less problematic which leads to better overall health.
Clear Braces from Iris Dental
Clear braces, also known as ceramic braces, work much in the same way as traditional metal braces with the fundamental difference. The brackets are coloured to match the rest of your teeth and thereby becoming less noticeable while retaining the efficacy that has made braces one of the world's most revolutionary orthodontic breakthroughs in the history of dentistry.
Other orthodontic treatments that place a value on discretion are only able to correct minor concerns, traditional braces are effective across a range of issues related to your teeth and jaws. In essence, clear braces all the same orthodontic benefits as metal braces without the attention that they may draw. Clear braces are so effective that you can even have the duration of your treatment reduced should your teeth be shifted into their ideal position more quickly than expected.
Invisalign Invisible Braces
If traditional metal braces aren't your thing and you only require minor corrections to your smile, then Invisalign invisible braces may just be for you. In terms of discreet orthodontic treatment, Invisalign is among the very best. It uses a series of clear, custom-made retainers that will gradually move your teeth together and straighten the areas of your smile that need attention.
Firstly, we will make a mould of your teeth that using clear plastic materials that blend seamlessly into your smile. For the best results, we recommend that you wear them as often as 22 hours a day which allows you 2 hours a day for eating, brushing and flossing.
Every two weeks we will give you an updated set of aligners as your teeth begin to straighten. To find out more about our range of discreet orthodontic treatments, or to make an appointment with us, contact us today.