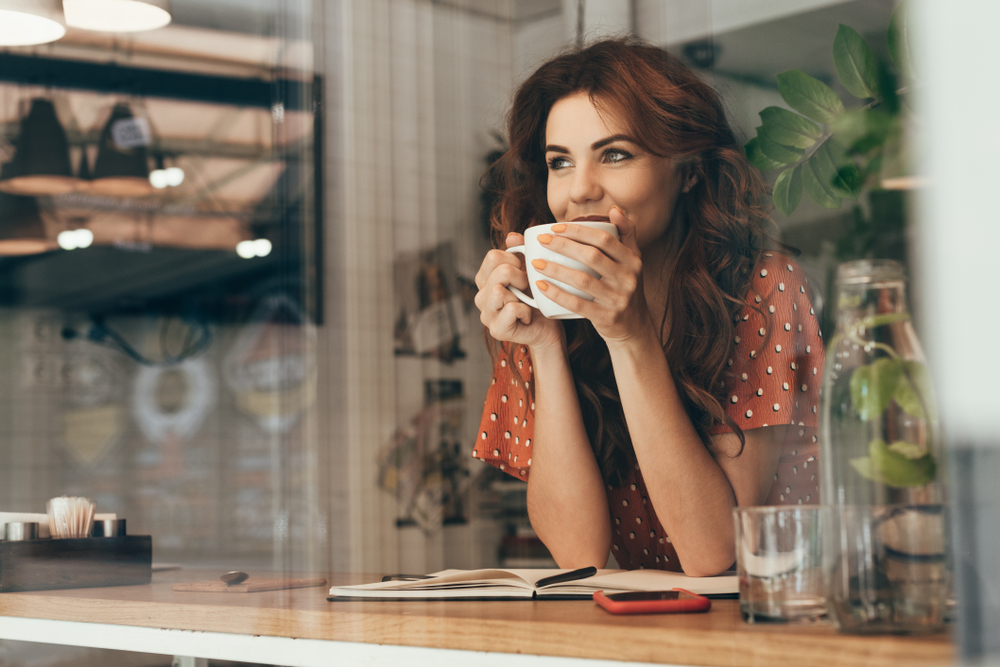 Dark, highly pigmented and acidic foods and drinks can lead to stains and discolouration on the surface of the teeth.
Many of us enjoy a cup of coffee or tea in the morning, and who doesn't love a delicious tomato-based pasta dish from time to time? Unfortunately, foods and beverages that contain dark pigmentation or that are particularly acidic can cause stains to develop on the surface of the teeth. But which foods and drinks are the worst when it comes to staining? Read on to find out which of your favourites could be affecting the appearance of your teeth, and what you can do if you would like to brighten your smile…
Which drinks stain teeth?
When it comes to stain-causing beverages, some of the worst culprits include red wine; coffee; tea; cola and energy drinks.
Red wine has a high acidic content, which means that it can roughen the enamel over time, making it more susceptible to staining particles that stick to the surface of the teeth. Similarly, cola and energy drinks are highly acidic and, if consumed frequently, can lead to dental erosion, which in turn, makes the teeth more prone to discolouration.
Coffee and tea contain tannins, which are a chemical compound that can cause colour compounds to adhere to the teeth.
Which foods stain teeth?
Foods that are both acidic and bright or dark in colour often cause stains on the teeth. Tomato-based sauces, such as those enjoyed on pizza and pasta, are common culprits. Dark sauces like soy and balsamic vinegar can also lead to discolouration.
Highly pigmented fruits and berries, such as blueberries, blackberries and pomegranates, can also leave surface stains when consumed whole or as a juice. Tiny particles of dark berries can actually get into the pores of the enamel and remain attached to the teeth. Some people have naturally more porous teeth than others and may suffer from persistent stains as a result.
Can you prevent stains?
Although it is not always possible to prevent stains completely, you may be able to minimise them. The first and most obvious step is to limit your consumption of foods and drinks that are known to cause discolouration, but if you find this difficult, be sure to rinse your mouth with water after eating something that may have left a stain. It is also advisable to brush and floss your teeth after you've consumed anything dark, brightly-coloured or acidic — just be sure to wait around half an hour between eating and brushing to avoid damaging your enamel.
You might also consider using a straw when you drink anything that is dark or acidic — this will help to minimise contact between the stain-causing liquid and your teeth.
How can we help?
At Iris Dental, we understand that even with good oral hygiene habits and a healthy lifestyle, it is possible for the teeth to become stained and discoloured over time. We encourage our patients to come in and see us every six months for a routine dental check-up and professional clean — this allows us to identify any potential underlying issues and to remove plaque, tartar and surface stains.
We also offer cosmetic dentistry services to patients who would like to get rid of stains completely and brighten the appearance of their smile. One of our most popular cosmetic treatments is teeth whitening — we offer both take-home and in-office whitening options. The whitening gel that we use is both safe and effective, and will not damage or weaken the enamel of your teeth. To find out more about our teeth whitening treatments, please have a look here.
If you are struggling with stains and discolouration that cannot be resolved with a whitening treatment, you may be a suitable candidate for dental veneers. We offer porcelain veneers that change the colour and shape of one's teeth and resolve a range of other cosmetic issues — find out what the treatment involves here.
To book an appointment, please get in touch here or give us a call on (03) 9394 7877.