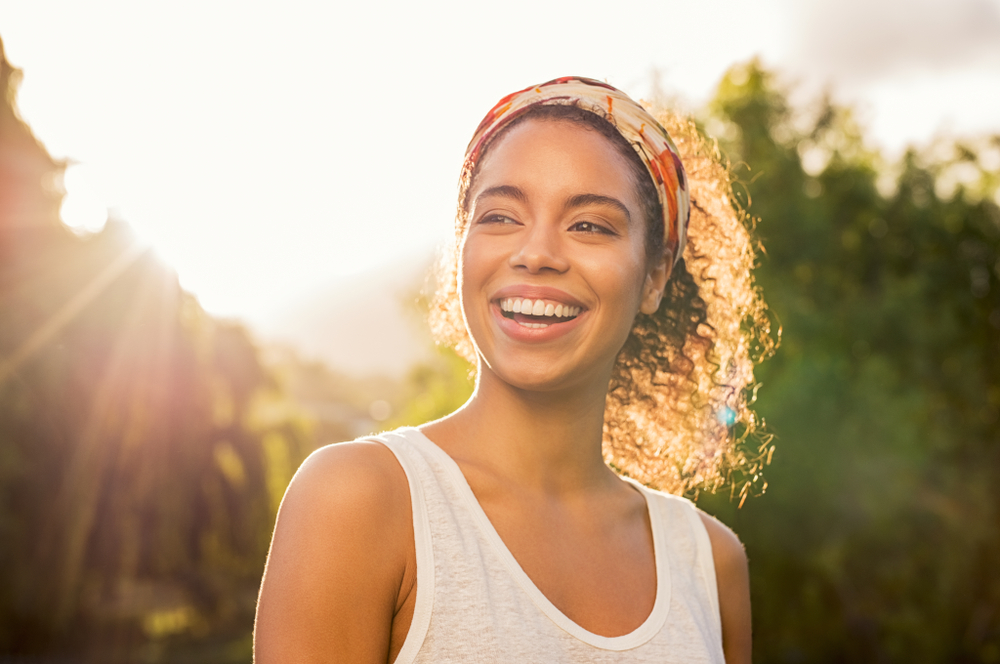 The process of having dental veneers applied usually requires minimal reduction of the tooth structure to achieve a natural-looking contour.
When it comes to cosmetic dentistry, porcelain veneers are one of the most popular treatments. This is because they can achieve dramatic results in a relatively short amount of time. But what are porcelain veneers, and how are they applied? Read on to find out more about the treatment process and what it involves, as well as the kind of results you can expect to achieve with dental veneers…
What are dental veneers?
Dental veneers are thin shells that are designed to fit over the front surface of the teeth. They are used to conceal cosmetic imperfections, such as stains and discolouration; gaps between the teeth; misalignment; chips and cracks. They are most commonly made from either porcelain or composite resin.
How are they applied?
If you choose to have traditional dental veneers placed, your dentist may need to grind down some of the structure of your teeth in order to ensure that your dental veneers can be properly applied. In the case of porcelain veneers, your dentist will grind down your teeth and take an impression, which is then used to create a mould. This mould will be sent to a laboratory where your dental veneers will be fabricated. Your dentist may place temporary veneers in the meantime while you wait for your permanent veneers.
When your dental veneers are ready, your dentist will apply them to the teeth using a special dental cement. It is possible to have a dental veneer applied to just one tooth, or to multiple teeth, depending on your concerns and aesthetic goals. No matter your needs, it is important that you discuss the treatment with your dentist before the process begins. They will let you know if you are a suitable candidate and how much (if any) of your natural tooth structure will need to be reduced.
Why consider dental veneers?
Dental veneers are a cosmetic treatment and are a highly effective means of improving the appearance of one's smile. They can be used to resolve a broad range of issues, from unusually-shaped teeth to severe discolouration and stains that cannot be treated with a professional tooth whitening treatment.
Another benefit of dental veneers is that they are extremely durable. With the right care, porcelain veneers can last for a decade or more. To keep your dental veneers clean and in good condition, it is advisable that you practice proper oral hygiene habits — this includes brushing and flossing daily. Speak to your dentist about foods and drinks that are best avoided in order to prevent stains and/or damage.
How can we help?
At Iris Dental, we love helping our patients achieve happy and healthy smiles. We offer a range of cosmetic dental treatments, including strong and stain-resistant porcelain veneers. While dental veneers can be made from various materials, including composite, resin and ceramic, we choose to offer only porcelain veneers. Porcelain veneers resemble natural teeth most realistically and are a high-quality and durable option.
If you would like to improve the shape or colour of your teeth, close gaps, or resolve misalignments, you might consider dental veneers. The treatment is customised to suit each individual patient to ensure that natural-looking and aesthetically-pleasing results are achieved.
If you would like to find out more about the porcelain veneers available at Iris Dental in Point Cook, please have a look here.
We also offer a range of other services, including general, restorative and sedation dentistry, as well as orthodontics. To find out more about our full range of treatments, please have a look here.
To book an appointment, please get in touch here. We look forward to welcoming you to our practice and guiding you through your treatment of choice. If you have any questions or concerns, our team is available to address them for you.