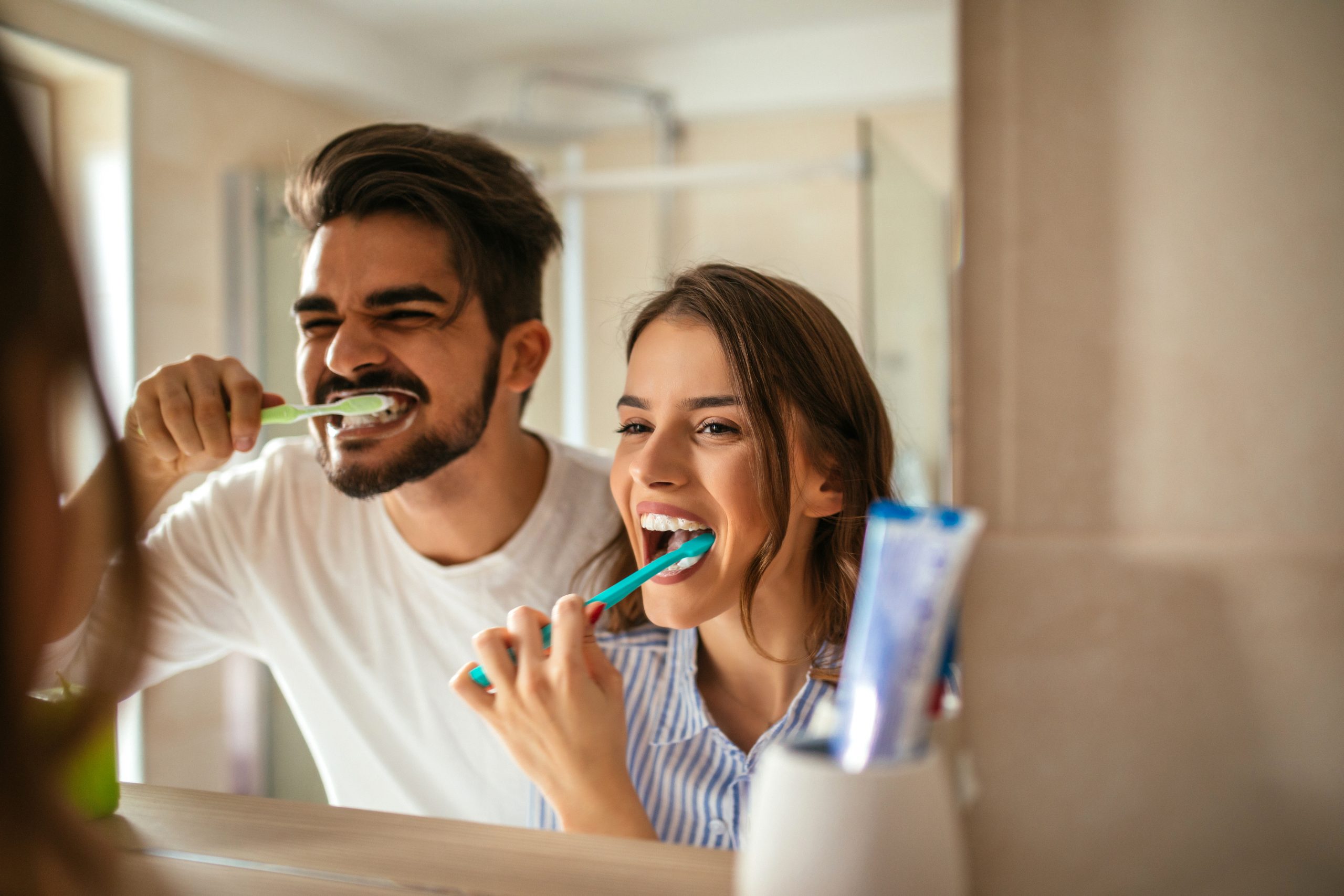 Make sure that your teeth and gums stay in optimal condition for a healthy smile.
We all know that it's important to brush and floss our teeth on a daily basis, but there are a number of other habits that can also benefit our oral health. If you would like to ensure that your teeth and gums stay in great shape for a lifetime, you might consider improving your day-to-day habits. Read on to find out how you can make your routine even better, for the sake of your smile…
Floss like a pro
It's no secret that flossing is an essential part of a good oral hygiene routine, but to make the best of the habit, there are some important factors to consider. When flossing, use a long piece of dental floss — around 46 centimetres is ideal. For the perfect technique, wind the dental floss around your middle fingers and grip it tightly while you gently move it between your teeth. Be sure to reach the gum line, and try and take your time to floss each tooth one at a time. If you find it difficult to floss properly, it can be helpful to use an interdental cleaner instead. There are a range of options available, including dental picks and pre-threaded flossers, which help to remove plaque from between the teeth and are easy to use.
Choose the right toothbrush
When it comes to choosing a toothbrush, we recommend that you go for one that has soft bristles and a small head. It's important that your toothbrush fits your mouth comfortably, and that you are able to practice a good technique with your chosen product, whether you opt for a traditional or electric toothbrush. No matter which kind of toothbrush you prefer, make sure that you keep it clean by rinsing it with water after every use and storing it in a place where it can air-dry properly.  We also recommend that you replace your toothbrush every three months or so. If you notice the bristles starting to fray, it's time to invest in a new toothbrush.
Get your brushing technique right
It's important that you brush your teeth at least twice a day and that you focus on brushing properly each time. To really keep your teeth clean, we recommend that you hold your toothbrush at an angle and aim the bristles towards the area between your teeth and gums. Brush in gentle, circular motions and don't press too hard as this can cause damage to the soft tissue of your gums.
Don't skip a check-up
We recommend that you come in and see us for regular check-ups so that we can help you maintain your oral health. Regular check-ups help to protect your smile from disease and cavities as your dentist is able to identify any potential issues at an early stage.
At Iris Dental, we offer regular check-ups as well as individual dental health plans that ensure the ongoing health of our patients' teeth. At each appointment, our team will clean your teeth, remove any stains, polish the surface of the teeth and evaluate the health of your teeth and gums. We also offer fluoride treatments, as well as personalised dental hygiene instructions.
If you would like to make an appointment to see us, please don't hesitate to get in touch. We look forward to seeing you!