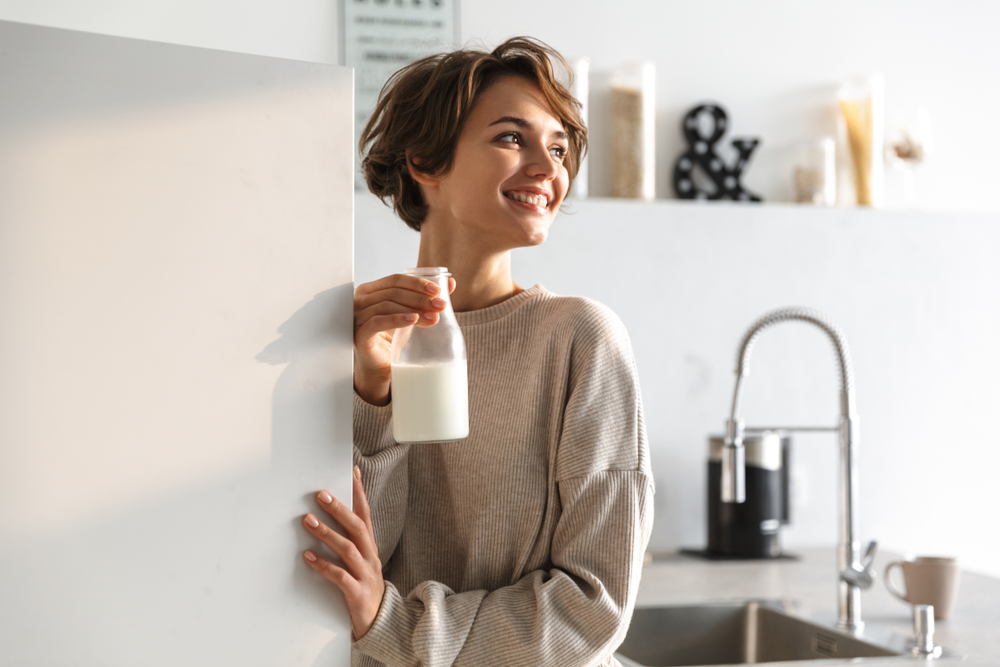 It is best to limit your consumption of acidic drinks in order to prevent dental erosion.
The unfortunate reality is that many popular beverages, carbonated soft drinks, coffee, and some fruit juices, for example, can cause significant damage to the teeth. Although the outer layer of the teeth, known as enamel, is extremely hard, it can be harmed by acidic foods and drinks that wear away from it over time. When the enamel is eroded, a range of issues can occur. These include sensitivity, as well as an increased vulnerability to stains and tooth decay. So, what can you drink if you want to prevent dental erosion? Read on to find out which beverages are best for your teeth because of their non-acidic nature…
1. Water
It should come as no surprise that water is the best drink when it comes to both your oral and general health. Most sources of tap water contain fluoride, a naturally-occurring mineral that can actually help to strengthen the enamel, making it more resistant to the effects of harmful acid. Drinking plenty of water throughout the day is also a great way to keep your mouth moist and wash away food particles after meals and snacks.
Be sure to choose plain still water — sparkling and flavoured waters often contain acidic ingredients which could do your smile more harm than good.
2. Milk
Milk is packed with calcium, a mineral that is naturally found in the teeth. By including milk in your diet, it is possible to keep your teeth strong and protect your enamel from damage. Milk and other dairy products like cheese and yoghurt also contain phosphorus, a mineral that helps to repair damaged teeth.
If you are not able to drink dairy milk, try to choose alternatives that have been fortified with calcium. Just be sure to check that they don't contain any added sugars that could cause damage to your teeth.
3. Tea
Certain teas, such as green and black tea, are also good options when it comes to your teeth. Both green and black tea contain compounds known as polyphenols, which support healthy enamel and help to protect against oral health issues like dental erosion and tooth decay.
Just make sure you don't add sugar to these beverages if you want to enjoy their health benefits.
4. Low-sugar vegetable juices
A healthy, non-acidic beverage, vegetable juice made from greens like spinach and kale, is a great option when it comes to including essential nutrients into your diet. These kinds of beverages can be easily customised to suit your taste, and it's even possible to get your calcium fix by adding some natural yoghurt or milk. Try to limit added sugars to keep your juice or smoothie good for your smile.
How can we help?
If you are struggling with dental erosion and would like to know how to address the issue, we encourage you to come and see us. We will provide the information you need to manage the issue and prevent further damage. Factors like dietary choices can have a considerable impact on your oral health. But it is also important to remember that there is no substitute for proper oral hygiene and regular dental visits. We encourage all our patients to commit to a healthy routine of brushing and flossing. Also, come in and see us every six months so that we can help to maintain the condition of their smiles.
At Iris Dental, we offer a comprehensive range of dentistry services, including general, cosmetic, restorative, and orthodontic treatments. To find out about the full range of treatments we offer at Iris Dental, please have a look here.
To book an appointment with our team, please get in touch here or give us a call at (03) 9394 7877.