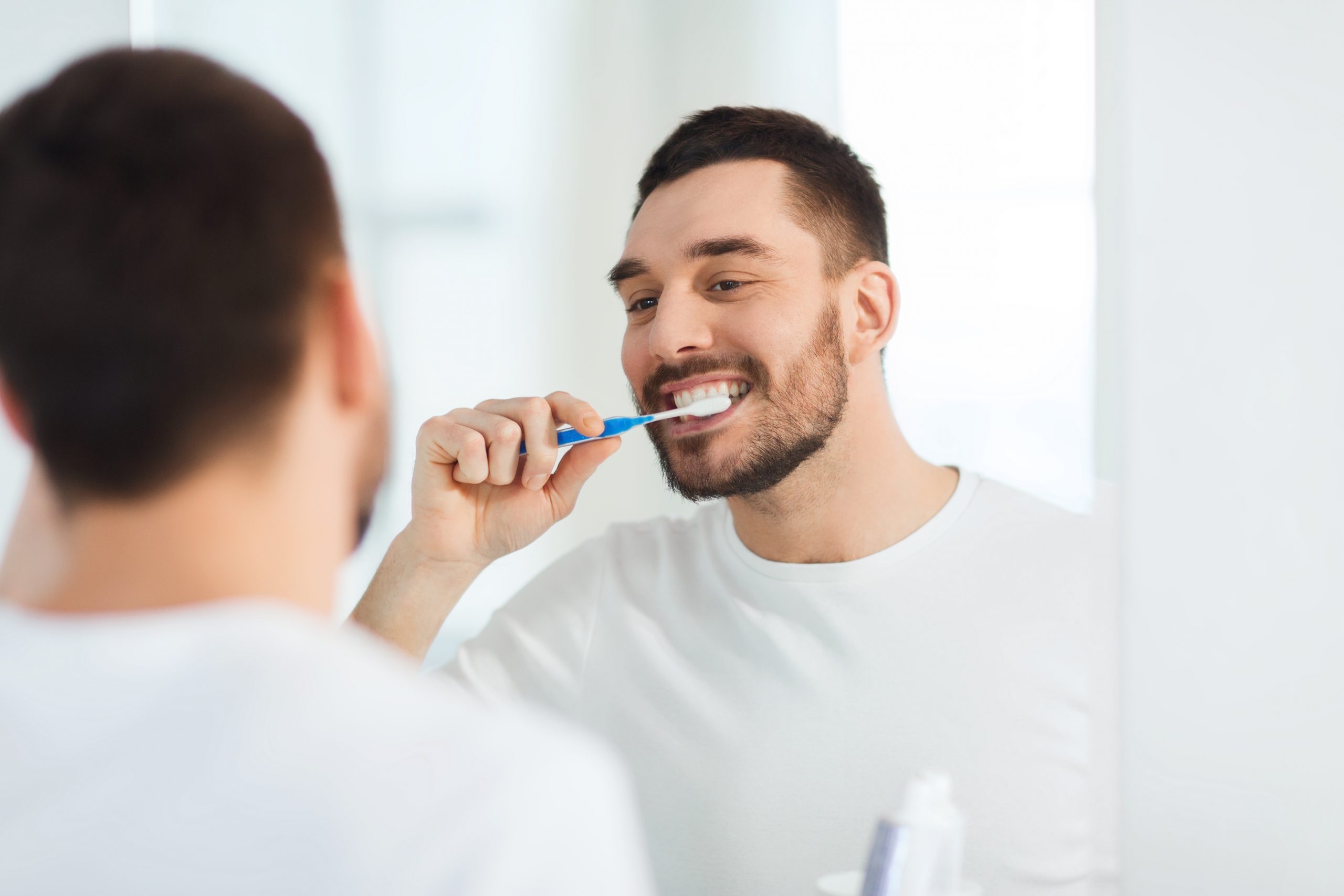 Proper oral hygiene and regular dental visits help to prevent gum disease.
Gingivitis is the early stage of gum disease and can cause swollen and tender gums and gums that bleed easily when you brush or floss. If left untreated, gingivitis can lead to a more advanced stage of the disease known as periodontitis. Periodontitis is a serious infection that can cause serious damage to the teeth and gums, including bone and tooth loss. The good news is that the early stages of gum disease can be addressed with the right care and oral hygiene routine. Read on to find out what you can do if you have noticed the early signs of gingivitis and when you should see your dentist…
Practice proper oral hygiene
When it comes to preventing or resolving the early signs of gum disease, the best thing you can is make sure that you practice proper oral hygiene habits on a daily basis. This means brushing your teeth at least twice a day with a soft bristled toothbrush. Try and brush your teeth for at least two minutes each time, and be sure to clean all the surfaces of your teeth. It is also important that you floss your teeth at least once a day. This helps to remove plaque from between the teeth and along the gum line, and helps to reduce inflammation of the gums.
You may also find it helpful to use an antibacterial mouthwash or a saltwater rinse. A saltwater rinse can help to reduce inflammation caused by gingivitis and reduce bacteria in the mouth as it is a natural disinfectant. Rinsing with salt water can also help remove leftover particles of food that may have accumulated in your mouth.
See your dentist regularly
While proper oral hygiene goes a long way in keeping gingivitis at bay, it's important that you see your dentist for regular check-ups and cleans. If you do have gingivitis, early treatment will increase your chances of a quick and successful recovery and prevent other issues from developing. If left untreated, gum disease can contribute to a range of other health issues.
When you see your dentist for a check-up and clean, they will remove any plaque and tartar from your teeth and gum line. This will help to reduce inflammation and bleeding.
Prevent gingivitis from returning
If you have had the early signs of gingivitis resolved, it is important that you stick to good oral hygiene habits to prevent the issue from recurring. Chat to your dentist about ways in which your hygiene techniques can be improved, and be sure to schedule professional cleans every six months.
It's also a good idea to eat a healthy, balanced diet. Choose nutrient-rich whole foods as much as possible and limit your consumption of sugary and acidic foods and drinks as these can contribute to plaque development.
How can we help?
At Iris Dental, we offer a range of general dentistry services, including gum disease treatment. If you have noticed that your gums bleed when you brush and floss, or if you find it painful to brush your teeth or to eat, we encourage you to come in and see us as soon as possible. Although gum disease is a serious condition, it is completely reversible in its early stages. Our team will help you address the issue and provide you with the information that you need to improve your overall oral health.
To find out more about gum disease treatment at Iris Dental, please have a look here.
If you would like to come in and see us, please get in touch here or give us a call on 03 9394 7877 to arrange a consultation.
Besides general dentistry, we also offer a range of cosmetic, restorative and orthodontic treatments. We provide dental care to members of the whole family and encourage you to come in and see us at least twice a year. If you would like to find out more about the range of treatments that we offer, please have a look here.