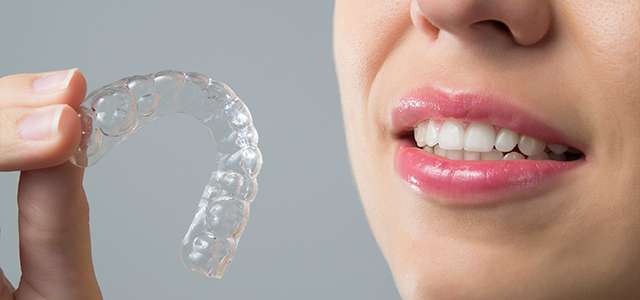 Recent advancements in orthodontic treatments mean patients can straighten their teeth discreetly, without braces
The Australian Society of Orthodontics research suggests that over half of Australians feel self-conscious about their smiles and over two thirds were contemplating orthodontic intervention to improve their smiles.
There are numerous reasons why adults would want to improve the aesthetics and functionality of their smile including:
Crowded, crooked or misplaced teeth
Underbite
Overbite
Excessive spacing
Jaw or facial asymmetry
Realignment before placing dental implants
It's never too late to achieve straight teeth
At Iris Dental, patients are encouraged to attain the smile they've always dreamed of, no matter their age. The days of teenagers being nicknamed metal mouth or train tracks are gone. Thanks to research and developments in orthodontic technology, orthodontists can now improve the way they straighten teeth.
Discretion and efficiency are the main concerns for adults
The newest craze to sweep the orthodontic world is the Invisalign treatment. It's a virtually invisible choice for patients that don't want visible braces.
Invisalign uses a series of removable, custom made, plastic aligners that fit over your teeth (similar to a mouthguard) to efficiently and comfortably move your teeth. You will receive new aligners at each dental visit that need to be changed approximately every two weeks.
One of the best advantages of Invisalign is you will see your final results even before you start treatment. This is because state-of-the-art digital scanning technology allows the dentists at Iris Dental to scan your teeth and visualise your progress step by step.
Clear braces allow patients to obtain a more discreet treatment
Unfortunately, not all patients who want straight teeth can receive Invisalign treatment. Clear braces use the same technology as traditional braces but the brackets that are attached to your teeth are clear, making them less visible.
Clear braces can effectively fix most orthodontic problems including complex jaw misalignment issues and severe crowding of the teeth.
More than just aesthetics
For many patients, a straight smile is the biggest reason to get braces, but having straight teeth can also mean a healthier mouth.
With straight teeth, you're able to get to these hard to reach spots between your teeth more easily and help stop the build-up of food and plaque. Plaque is the number one cause of tooth decay and if it's left to build-up enough, it can cause systemic diseases throughout the body.
Straight teeth without braces at Iris Dental
Iris Dental offer Invisalign and clear braces for patients in their Point Cook clinic. They offer progressive technology and techniques with complete explanations to help you gauge an understanding of your treatments and what is happening every step of the way. Some patients may not be suitable for Invisalign or clear braces. The best way to know if you're a candidate is to schedule an appointment with the dentists at Iris Dental today.
If you would like more information on straightening teeth without braces or want to book an appointment, contact Iris Dental today.