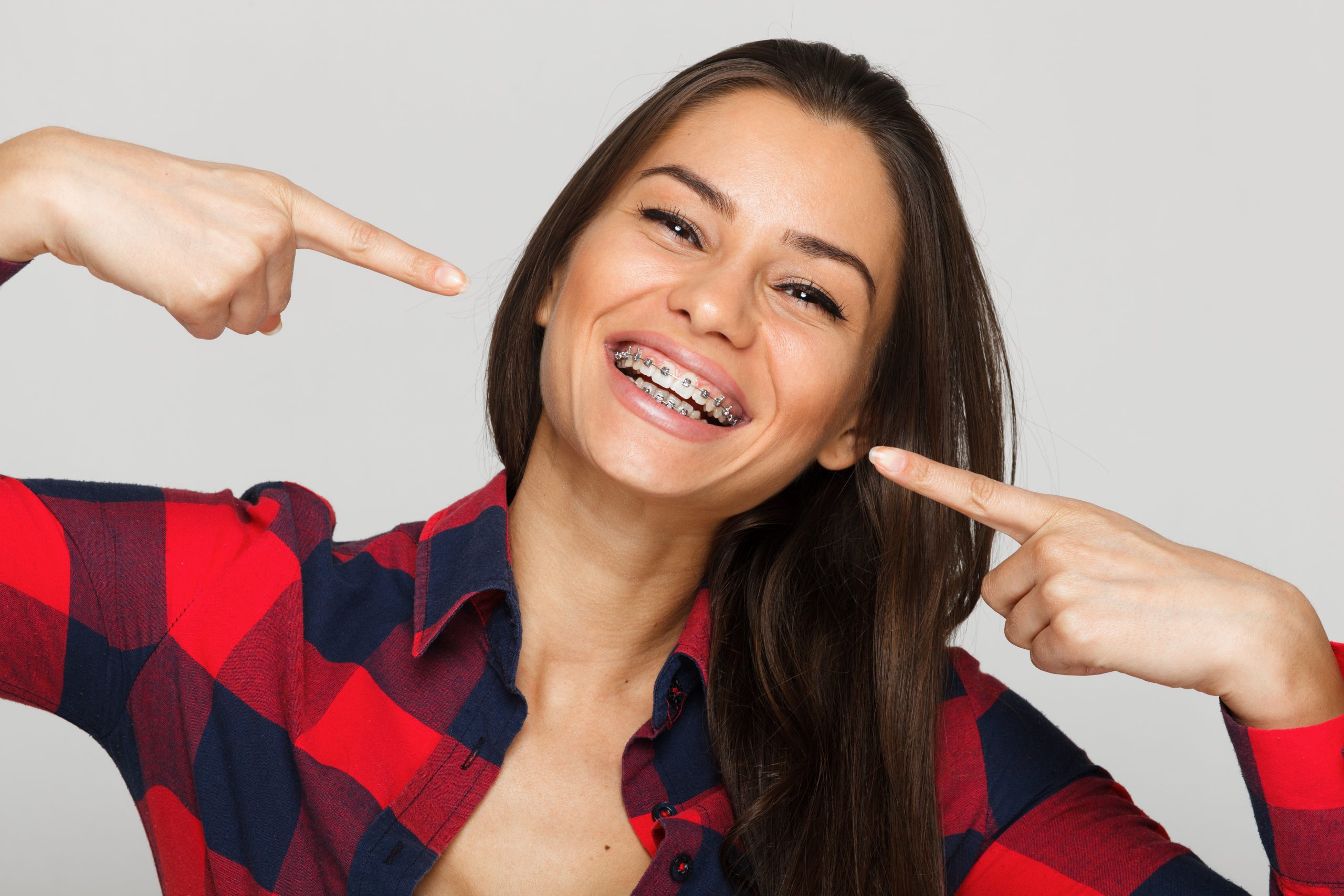 It is possible for adults to benefit from orthodontic treatment in the form of braces.
Although it is ideal to undergo orthodontic treatment during the teenage years, it's never too late to straighten your smile. In fact, more and more adults are opting for orthodontic treatments as they become more accessible and awareness around oral health grows. Traditional metal braces remain one of the most popular treatments, although there are also other options available. Read on to find out more about braces, and what the process involves…
What types of braces are available for adults?
Many adults choose to have traditional braces because they are often the most cost-effective option, plus they can achieve excellent results. While traditional metal braces used to be bulky, they are much more comfortable and discreet these days. Traditional braces are much smaller than they used to be, making it easier to keep the teeth clean.
Another orthodontic option for adults is the use of clear aligners. While clear aligners are less noticeable than traditional braces, they are not suited to all orthodontic issues. They also tend to be more expensive than conventional braces.
How do braces work?
Braces work by applying pressure to the teeth, gradually moving them into new, better positions over time. Each tooth is fitted with a bracket, which holds the arch wire in place with the help of a ligature. The archwire will be tightened and adjusted at regular appointments with your dentist until you have achieved the desired result.
How long does treatment take?
The duration of your orthodontic treatment will depend on a number of factors, including the severity of the issue you would like resolved, as well as your particular aesthetic goals. Although each patient is different, orthodontic treatment typically takes anywhere between 18 months and three years to complete.
It is important to note that adult orthodontic treatment often takes longer than it does for children and teenagers because the jaw and facial bones have stopped developing. It is still possible, however, to achieve a beautiful and straight smile with the help of braces at any age.
Why consider braces?
Besides achieving a beautiful, straight smile, there are a number of benefits to choosing orthodontic treatment. Straighter teeth are generally easier to clean than crooked teeth and have less hard-to-reach surfaces. By straightening your teeth, you may be able to improve your overall oral health — it will be easier to brush and floss your teeth, and your risk of tooth decay may be reduced.
Once your orthodontic treatment is complete, you may also notice an improved chewing and biting ability, as well as better jaw alignment.
How can we help?
At Iris Dental, we offer traditional braces to teenagers and adults who would like to straighten their teeth or resolve an orthodontic issue. Traditional metal braces can be used to address a number of alignment concerns, and are an effective and affordable treatment. To find out more about braces and what you can expect from the process, please have a look here.
If you are not sure whether or not braces are for you, we encourage you to come in for a consultation. Before we begin orthodontic treatment, your dentist will perform a thorough examination and let you know what options are available to you. If you would like to make an appointment to see us, please don't hesitate to get in touch.